Born in Corsica in 1985
From Auckland, New Zealand
Living in Berlin since 2009
photocircle.net
EDUCATION
2004 – 2007
Bachelor of Fine Arts (BFA) at Elam School of Fine Arts, University of Auckland, New Zealand
ATTENDED PHOTOGRAPHY WORKSHOPS
2012
"EIN lab: Interact!" multilateral project of 16 young photographers from Poland, Germany, Slovenia and Latvia, three-week residency workshops. Berlin, Germany
2011
'Killing Time in Paradise' workshop with Harvey Benge. Lichtblick School, Cologne, Germany
2006
'No Borders, No Boundaries' international photography workshop with Magnum photographer Antoine d'Agata and photographers Peter Bialobrzeski and Harvey Benge. Auckland, New Zealand
INTERNSHIP
2010 - 2011
Program - Initiative for Art and Architecture Collaborations (Co-directors Carson Chan and Fotini Lazaridou-Hatzigoga)
---
---
EXHIBITION HISTORY
Solo Exhibitions
''NACHTUNDNEBEL @loophole'' Kunst und Kulturfestival Nacht und Nebel 2013, Loophole, Berlin, Germany. November
''Photographs by Elsa Thorp'' Das Café, Krefeld, Germany. September
"from what escapes me" Studio Jan Mulder, Oudegracht 38, Utrecht, The Netherlands. April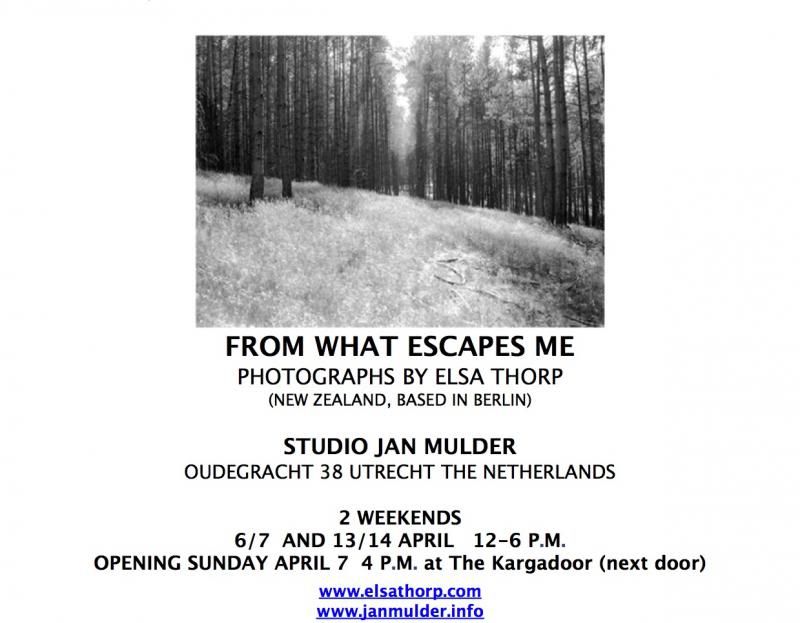 "SpreePark" window display during City2Cities Literature Festival, Lange Nieuwstraat 61, Utrecht The Netherlands. April
"Solitary Wanderings" at Studio 1989, Auckland, New Zealand. February 9 - 12 2012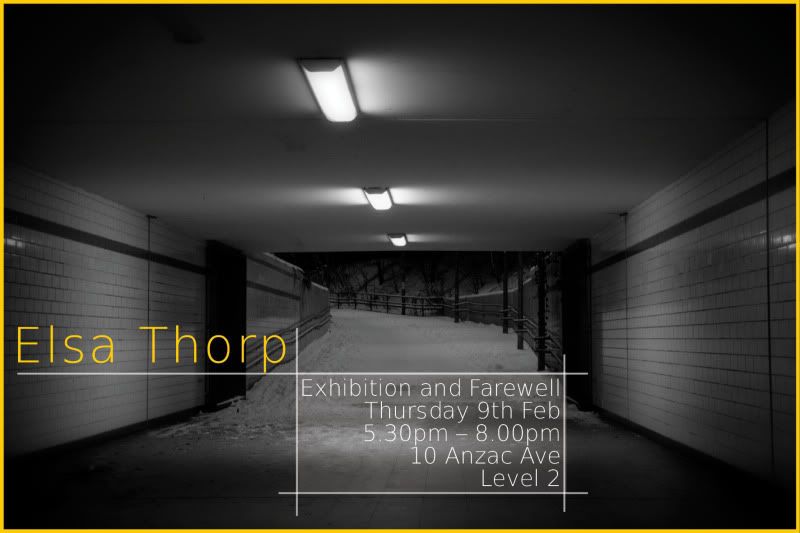 "A Sense of Place" at Holland Tunnel Gallery, Parikia, Paros, Greece. Febuary 2009.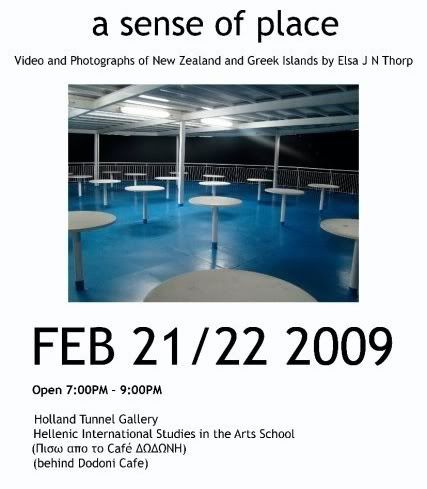 Group Exhibitions
''Fototeca nel Bosco'' DopolavoroFerroviario, Faenza, Italy. September 2013
"..Wie – Wo – Was – Warum – Hier.." 48 Stunden Neukölln Festival 2013, Atelier Schlaft mit Kunst, Berlin, Germany. July
"Berlin" one day exhibition and poetry reading by Berliners during City2Cities Literature Festival, Lange Nieuwstraat 61, Utrecht, The Netherlands. April 28.
"Interior Space: Photographs by Barbara Rosenthal and Elsa Thorp" Studio Baustelle, Berlin, Germany. February 14 - 28 February

© Elsa Thorp. © Barbara Rosenthal
"f40 exhibition and concert'' Forsterstr 40, Berlin, Germany. January 26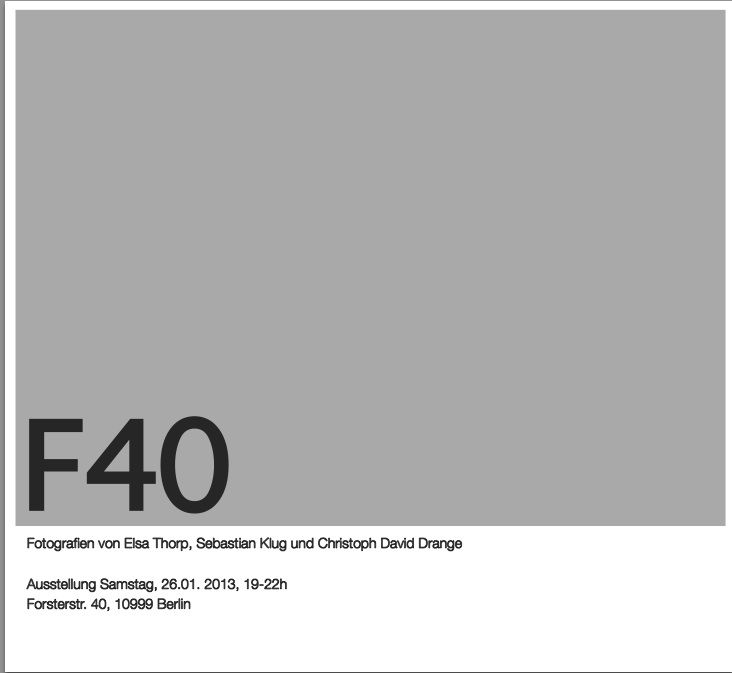 "Multiplicity 2; The Great Affordable Print Show" 129 Gallery, Berlin, Germany. October/November 2012
"Up or Down" with Daniela Gast. 48 Stunden Neukölln Festival 2012, Attic of Crativ-Centrum Neuköllner Leuchtturm, Berlin, Germany. June 15 - 17 2012
"Four Years On – Gallery36". Pearce Gallery, Auckland, New Zealand. April 2012
"It's not good enough" group exhibition of 17 international photographers showing their work created during the residency workshops "EIN lab: Interact!" Liebig12, Berlin, Germany. March 2012
"Portraits" Verein group show, Cozmic Gallery Berlin, Germany. December / January 2012
"Aperitif / Konzert / Weihnachtsmarkt / Photo-Ausstellung". kARTüche, Berlin, Germany. Dec 17 2011
"snowball effect winter party". Kaleidoskop Gallery, Berlin Germany. December 17 2011
"This is Not a Fishblock" exhibition of analog photography. Studio Baustelle, Berlin, Germany. Dec 2 - 10 2011

"SLIDELUCK POTSHOW Berlin IV" Curated slideshow. HBC, Berlin Germany. Nov 17 2011
"Oben sowie Unten" with Daniela Gast. Festival NACHT UND NEBEL 2011. Attic of Crativ-Centrum Neuköllner Leuchtturm, Berlin, Germany. November 5 2011
"Multiplicity; The Great Affordable Print Show" 129 Gallery, Berlin, Germany. Aug 11 - Sept 11 2011
"Wanderlust" with Katie Dunbar and Sebastian Klug. 48 Studen Neukölln Festival , Limbus Europae, Berlin, Germany June 17 - 19 2011

"PAPER" with Benedetta Scatafassi, FESTA DELL'AGRITURISMO, Agriturismo Rio Verde, Sasso Marconi, Italy. May 22 2011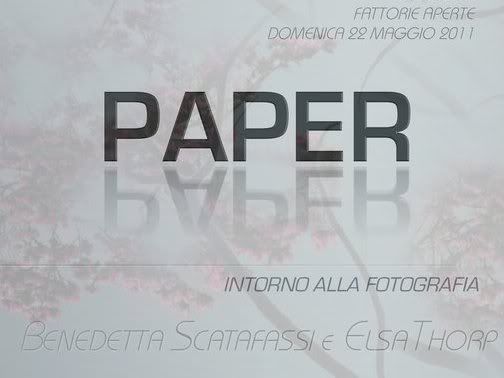 "Luft" Verein group show, Cozmic Gallery, Berlin, Germany. May 2011
"Metrospective 1.0" Future Gallery and PROGRAM e.V, Berlin, Germany. Feb 2011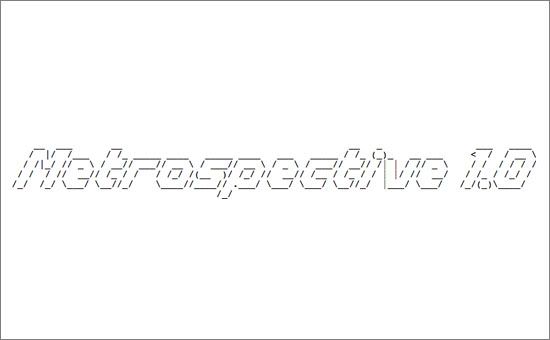 "stick core" Sticker Exhibition, Dolly Cafe & Bistro, Berlin, Germany. Jan/Feb 2011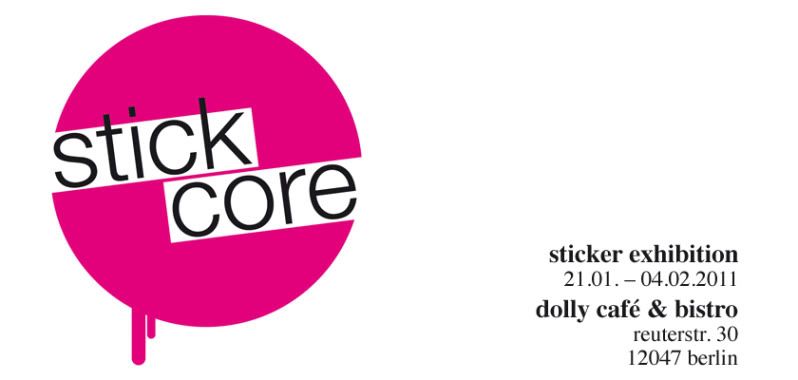 "Reflections" Verein group show, Cozmic Gallery, Berlin, Germany. July 2010
"Choice: Contemporary New Zealand Art" C3 Gallery, Melbourne, Australia. June 2010
"End of Semester Exhibition" at Hellenic International Studies in the Arts, Parikia, Paros, Greece. Dec 2008
"Mazda Emerging Art" Artworks 2008 Exhibition at the Hilton Hotel Auckland, Auckland City, New Zealand. August 2008
"People and Place" at The Black Crow Café, Auckland City, New Zealand. May 2008
"Romantic Collection" at Good Citizen, Auckland, New Zealand. September 2007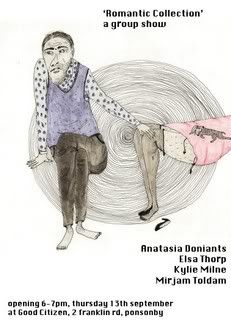 "Overseas" at The Black Crow Café, Auckland City, New Zealand. August 2007
"Aperitif" at George Frazer Gallery, Auckland City, New Zealand. August 2007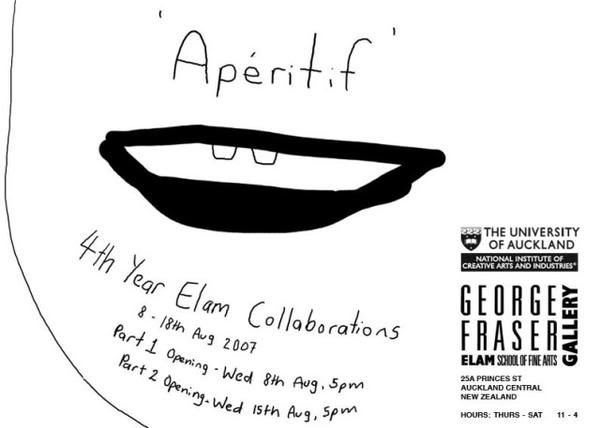 "Mazda Emerging Art" Artworks 2007 Exhibition at the Hilton Hotel Auckland, Auckland City, New Zealand. August 2007
"The Friend's Student Art Exhibition" at Auckland Art Gallery, Auckland City, New Zealand. July 2007
"Project Lomo… #2" (apart of the Auckland Festival of Photography 2007) at Cross St. Studios Gallery, Auckland, New Zealand. June 2007
"Captured in a dialogical moment: The Death Show" at Cross St. Studios Gallery, Auckland, New Zealand. April 2007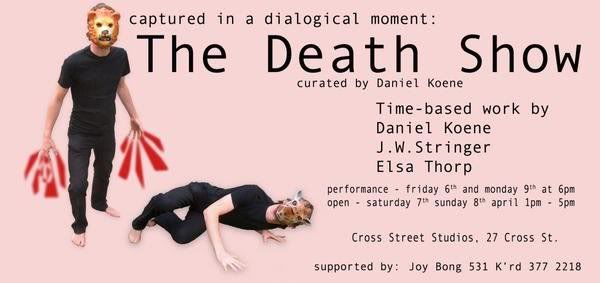 "The Friend's Student Art Exhibition" at Auckland Art Gallery, Auckland City, New Zealand. July 2006
"Urban Life – a Celebration in Art" at Shed 11, Wellington Waterfront, Wellington, New Zealand. Dec 2005
"The Friend's Student Art Exhibition" at Auckland Art Gallery, Auckland City, New Zealand. July 2005
---
PUBLICATIONS
2011 "Mother Drucker: Elsa Thorp profiles a new screen-printing and exhibition space in Kreuzberg". Slow Travel Berlin Website, posted Feb 3 2011 (http://www.slowtravelberlin.com/2011/01/06/mother-drucker)
2010 Danz Quarterly, Issue 18: Summer 2010 [Wellington, N.Z. : DANZ, 2010]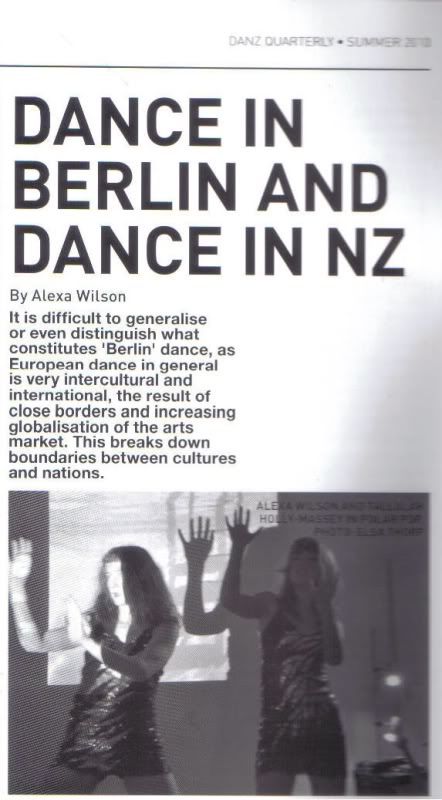 2009 Gallery36 | Vol. 1 No. 4, 2009 (www.gallery36.co.nz/getmycopy.html)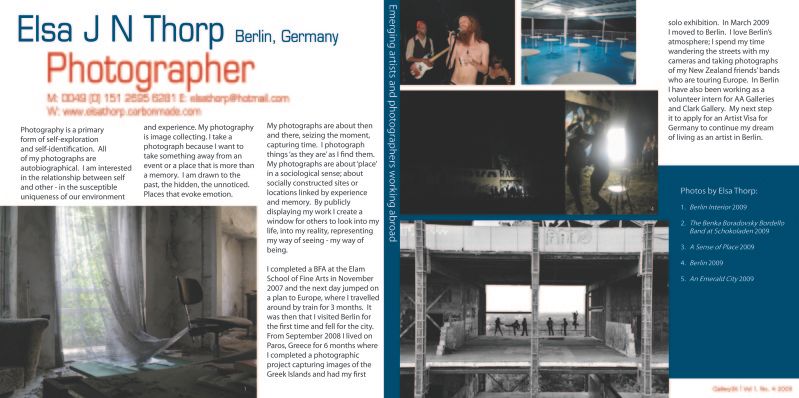 2009 The Kiwi Diary 2010 (http://thekiwidiary.co.nz/)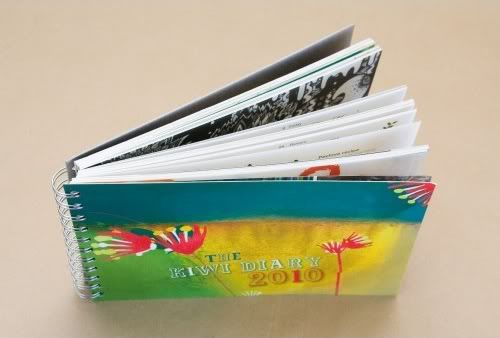 2008 by all means and by all accounts and in all events at any cost, [Auckland, N.Z.: Elam School of Fine Arts, National Institute of Creative Arts and Industries, The University of Auckland, 2008]